1
« on: October 31, 2007, 07:37:03 AM »

Commisioned in 1926 , US 60 was first suppose to follow the route later taken by 66. After some southern states complained that having US 60 only go from Chicago to LA would violate the policy that highway numbers ending in zero were to be transcontinental, the route was changed.
In the beginning US 60 ran from Virginia Beach,VA to Los Angeles, CA. In 1966 California decommisioned US 60 and the terminus was moved to Arizona.
If one does a search for information about U.S. Highway 60, they will find alot of information about this roads history in the American Southwest. Not much can be found of the eastern part of the route. That is a problem I hope to address and correct. Beginning with the area around my home here in Kentucky.
For the time being, I will post a few scans of maps and post cards I have in my collection.
After a few failed attempts onEbay,I finally got a tourist map that shows the entire route.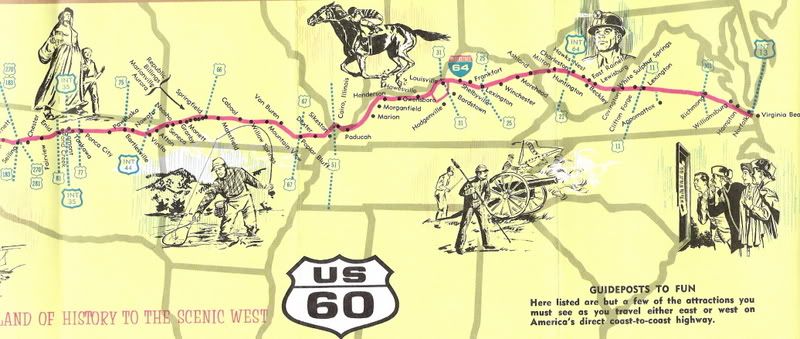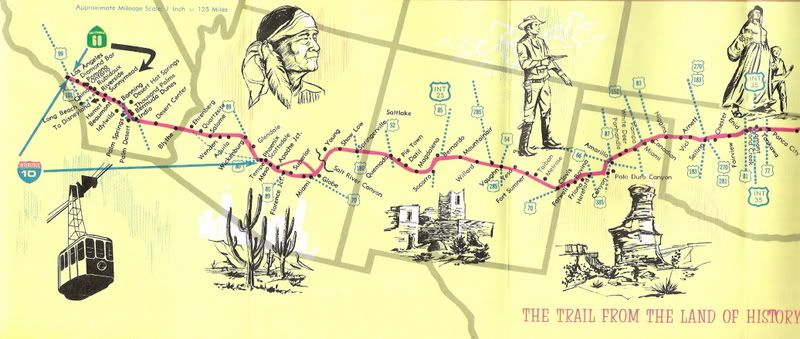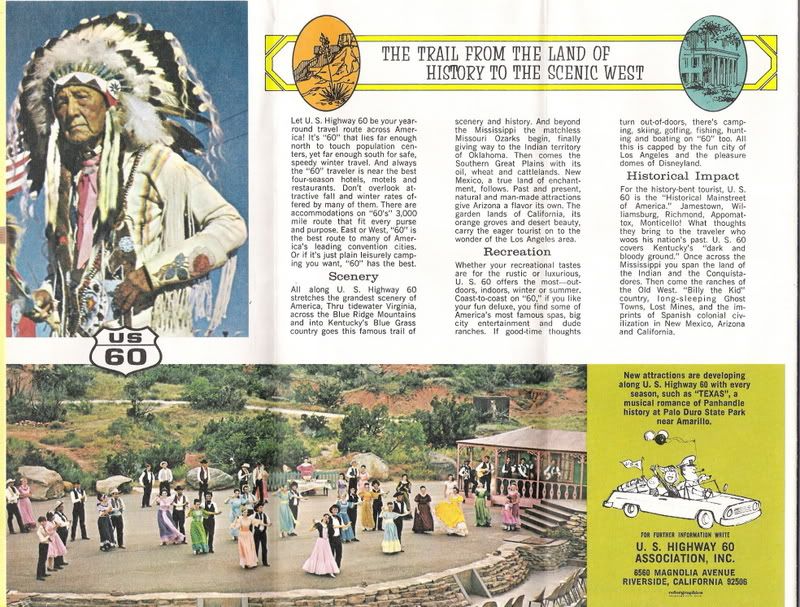 As time goes by I hope to add to this from my albums of photos I've taken while traveling for business, going to car shows or just for pleasure.